Our Profile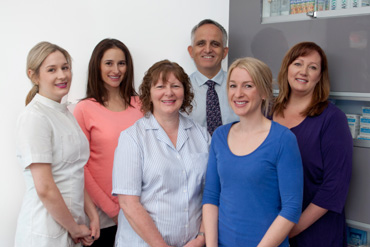 DR. Robert Oblak has been a dentist for 29 years.
He has been educated in all Aspects of Dental Care, from prevention to complex restorative treatments. We offer work in conjunction with specialist dentists to ensure you receive optimal oral health care.
Our primary concern is the dental health of our patients. We know not every one looks forward to coming to a dentist appointment, we at Upwey Dental strive to make every experience a pleasant one.
Our practice focuses on cosmetic dentistry, endodontics, family, general dentistry, periodontics, prosthodontics, rehabilitation and sedation dentistry. We have specialised treatments including amalgam removal, composite fillings, dental bridges, dental crowns, dental extractions, dental implants, dentures, fillings, gum treatments, inlays, occlusal splints, onlays, porcelain veneers, reconstructions, relines, replacements, restorations, root canal treatments, sealants, smile makeovers, snoring devices, tartar control, teeth cleaning and teeth whitening. Please contact us if you have the following dental concerns – abscess, bumps, chipped teeth, cracked teeth, dead teeth, dental pulp, discoloured teeth, dry mouth, gum disease, halitosis, infections, inflammation, nerves, oral cancer, sleep apnoea, sleep disorders, snoring, stains, swellings, teeth grinding, temporomandibular disorders, tooth decay, tooth sensitivity, traumatic injuries and wisdom teeth.
Our Commitment
1
At Upwey Dental we provide highly personalised dental care.
Our staff strives towards a common goal of offering the highest standard of quality care for our patients. Throughout your visit our team will ensure every possible step is taken to make you feel relaxed and at ease.

2
We work with patients on a treatment plan for their needs.
We are committed to continually updating our skills and knowledge; therefore we ensure that our high quality standards are maintained.

3
We are committed to the highest standard of hygiene.
We are using the best sterilisation procedure available and all our instruments are sterilised or disposed of.

Meet Our Team
Our Specialists
Specialist Orthodontist

Specialist Endodontist

Specialist Prosthodontist